Shopping Cart
Your Cart is Empty
Thank you for your business!
You should be receiving an order confirmation from Paypal shortly.
Exit Shopping Cart
Open Door's Global Village
An ongoing series of informational entries from B.E.L.I.E.F Eclectic Learning
Help your child cope through Covid-19
Across the country and globe, the Coronavirus (COVID-19) pandemic has impacted virtually every household. For families with school-aged children, this means homes are doubling as classrooms as parents also serve as teachers during this unprecedented time of social distancing. This new landscape has come with its own unique set of challenges as parents attempt to navigate new age teaching techniques while likely working from home as well.

We recognize that parents of children with autism face even more dynamic obstacles when it comes to teaching their homebound children during COVID-19. Autism Speaks recently published these helpful tips that you may consider implementing:
Create Household Rules

Set a Daily Schedule or Routine

Motivate Your Child

Rotate and Organize Your Child's Toys

Help Your Child Get Started on Activities

Limit Screen Time

Manage Sibling Conflicts
You can review a detailed description of these strategies at the Autism Speaks website here.
Protecting the Most Vulnerable Among Us
By: Mya Ndiaye
About two weeks ago, ironically only a few days into Black History Month, I had an experience that incensed me to my core. It was familiar anger that I'd felt many times before, but this time around, I decided to try and put words to my outrage. I took a moment to think about the depths of what I was feeling that day. Read about my experience below:
_________________________________________________________________________________
Today I made a different choice of how I would respond to the injustice constantly happening all around us. Why today? Because this morning one of my practicum students called me in full-on panic mode to tell me about a life-threatening situation, she'd just witnessed right in her suburban Detroit neighborhood.
Apparently, a neighbor had dialed 911 to report that someone was repeatedly knocking on their door. When local police responded to the "disturbance" the situation escalated fast. Officers swiftly advanced on the "suspect," a middle-aged Black man, with guns drawn.
As the officers approached him, the man became alarmed and began flapping his hands, rocking back and forth, and pacing. Someone who knew better, like my student, might have immediately observed this self-stimulatory behavior called stimming and deduced that this person was likely someone on the Autism spectrum.
Yet, these officers, who are formally trained in de-escalation techniques, made no such observation. Instead, they shouted "Get down!" and "Stop moving!" as they physically tackled this man to the ground when he failed, because he was unable, to respond to their directives.
While on the ground visibly distraught and shaking, the man attempted to offer an explanation. "I fell," he said. But they did not hear him. Nor did they hear the onlookers, whom they demanded to "stand back," as they attempted to explain to officers that this must be some sort of misunderstanding. That this man is known in their community. That he is a gentle guy, always kind, always smiling. That he is often seen at the local Meijer grocery store cheerfully greeting customers. That he lives with his elderly mother.
In fact, it was not until his panicked mother arrived on the scene frantically screaming, "He's autistic!" that the officers finally heard anything beyond what they had already made up in their minds was happening. Only then did the facts of the situation come to light. The man was on his way to his day program when he tripped and fell down outside. He dirtied his clothing a bit so decided to return to his apartment to change. He knocked at the door for his mother to let him in, only to realize too late that, in his haste, he actually was knocking at the wrong door. A perfectly plausible explanation. A simple misunderstanding. But one that could've easily ended with his name becoming the latest social media hashtag.
Make no mistake. The fact that this story did not end in the tragic death of another Black man at the hands of the police is no victory. It brings very little solace. 50 years after he said it, I feel that same rage James Baldwin described in his 1961 radio interview. It's almost always there--usually an agitating low hum in the background of my day-to-day. But today it is so piercingly loud, it is deafening.
Why is it that in 2021 knocking on the wrong door can STILL turn deadly for a Black man? And how is it that those who should be the pillars and protectors of our communities pose the biggest threat to its most vulnerable members? I am so sick and tired of being sick and tired. But I resolve to do more.
According to a report published by the Treatment Advocacy Center, people with untreated mental illness are 16 times more likely to be killed during a police encounter than other civilians approached or stopped by law enforcement. This can stand no longer. And I will no longer silence myself for fear of disrupting the status quo. I will take up the banner in my own backyard, joining the many others already committed to pushing these changes through legislative action.
As a Board-Certified Behavior Analyst (BCBA), I am issuing a call to action to my fellow mental health practitioners and concerned citizens. A call for police reformation that will improve police responses to mental illness, particularly when it comes to Black and Brown people. A call for us to petition our local lawmakers to make it so something like this (or this or this or this) never happens again. Enough is enough.
_________________________________________________________________________________
If you live in the Detroit metro area and want to stand with me, let your city council members or county commissioners know that you want to see them designate a portion of their annual budget to expanded public safety efforts like mental health training for law enforcement and dedicated crisis response and intervention resources.
Wayne County Commission
Detroit City Council
Detroit Mayor's Office
Oakland County Commission
Macomb County Commission
"When it comes to global mental health there is no THEM, only US."
Global Health Council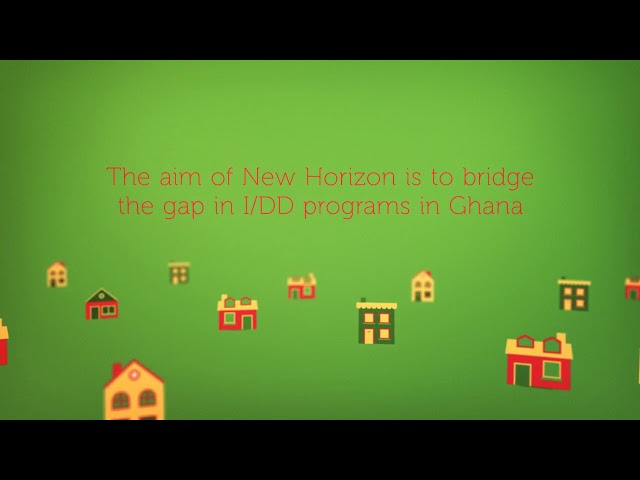 In its effort to educate and bridge the gap in mental health services for children, B.E.L.I.E.F. Eclectic and its affiliates continually strive to foster relationships with international organizations that promote a similar missions. In our journey we have been privileged to connect with NGOs in places such as Ghana who are the forerunners in providing support and education for individuals and children with I/DD. This video features one of those amazing organizations.
/